A little about us …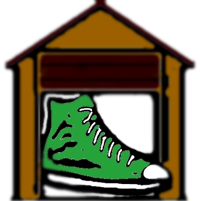 Green Shoe Garage is a Maryland-based, veteran-owned small business.
We take pride in being a solutions engineering company that strives to develop innovative solutions that balance form and function. We take great care to design products that are sophisticated, not complicated. As a small embedded electronics design studio we embrace the entrepreneurial spirit. We seek to invent disruptive technologies and products that will better the world, one byte at a time. We also offer consulting services to companies looking to leverage technology in order to achieve their business goals.
We can meet many technology challenges including:
Design and implementation of embedded microcontroller-based solutions to include electronic hardware design and low-level software development. Able to rapidly prototype "proof of concepts" in a timely and cost effective manner. Also capable of reverse engineering existing systems and integrating new technologies with legacy systems.
Help build out an organizations Internet strategy to include website design, implementation of cloud-based solutions, and effective use of the latest web strategies and technologies. We also provide training so you can maintain your own web presence without the need for a third-party.
Help to harness the power of analytics technology in your business processes and online portfolio to transform big data into useful and targeted knowledge.
Outsource the design/engineering of particular hardware subsystems or the coding of software libraries to us so you can focus on your core strengths. Or we can assist in developing an overarching system architecture.
Mobile application development for the Android operating system.
Contact us at support@greenshoegarage.com.  Also, be sure to check out the recently launched wiki and forum.
________________________________________________________________________________
in·no·vate:  to introduce something new; make changes in anything established.
in·ge·nu·i·ty:  being cleverly inventive, resourceful; skillful of conception or design.
________________________________________________________________________________
Green Shoe Garage was founded by Michael Parks, P.E. He is a licensed professional engineer with over 15 years of experience in solving a wide spectrum of technical and engineering challenges. He also occasionally blogs about science, technology, engineering, art, and mathematics.